A quadriplegic man with the least amount of movement and feeling in his limbs was able to feed himself for the first time in 30 years, and he did this using only his mind signals, by using robotic prosthetic arms that are controlled by his mind through electrodes implanted in his brain.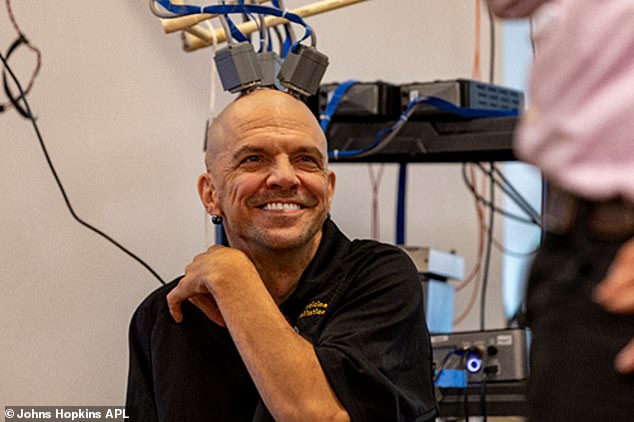 According to the British newspaper "Daily Mail", Robert Chmielewski was injured in a surfing accident as a teenager. When he was 16 years old, he was injured and became paralyzed from the shoulders down, with minimal movements in his wrists and shoulders.
But in 2019 he underwent a 10-hour surgery to implant six electrodes into his brain to control a pair of robotic arms.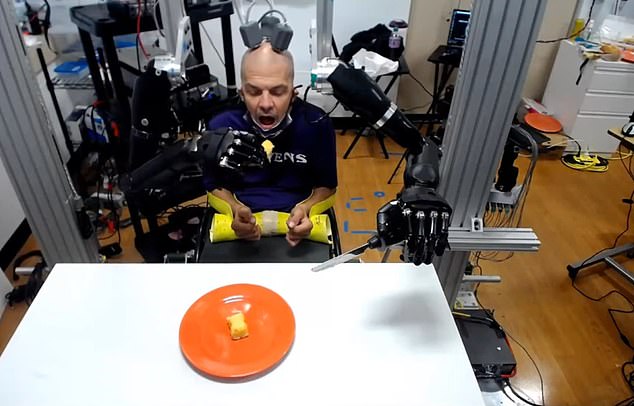 Also, by working with Johns Hopkins Hospital, Chmielewski is now able to operate and manipulate both prosthetic arms to perform separate tasks, such as feeding himself.
`` It's really cool, '' said Chmielewski, whose sense of accomplishment was evident after he used his ideas to order robotic limbs to cut a piece of cake and be able to feed himself.
He also volunteered for the research program with Johns Hopkins Hospital at the age of 49, and when Chmeilewski underwent the 2019 procedure, the goal was to improve the sensation in his hand and give him the ability to operate robotic prosthetic arms, each group being about 2 1/2 inches square and have small screws underneath.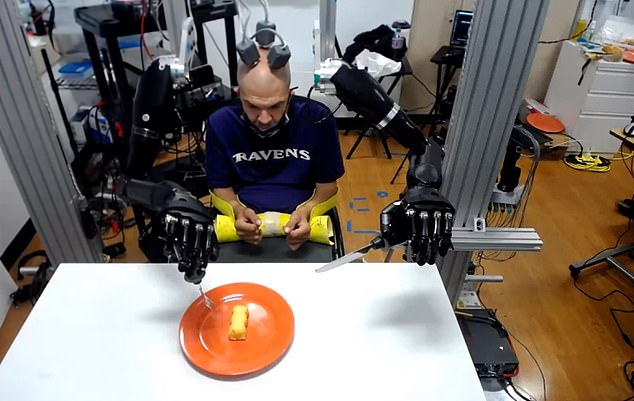 Scientists participating in the project set out to design a closed-loop system that combines artificial intelligence, robots and an interface between the brain and the machine, and with this system, Chmielewski was able to manipulate the two arms to perform various tasks, including holding the cake on the plate, while the other arm cut the candy with a knife.